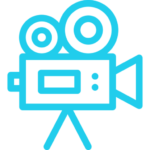 Video party is a platform where you can watch pre-downloaded videos with your friends in sync and chat while waiting in the lobby. It uses a peer-to-peer library to stream videos.
Python application to automatically join meetings scheduled on Google Calendar

E-Asset Management application in java servlets to keep track of assets & inventory of store

A document scanner app as an alternative for Chinese and other foreign document scanners

In this project we present a sensor glove capable of converting hand gestures to audio wirelessly using Indian Sign Language (ISL).